10 Insider Tips for Smith Mountain Lake Boating
This site contains affiliate links. If you click and purchase, we may earn a small commission at no extra cost to you. Read our full disclosure policy.
Boating at Smith Mountain Lake is the most popular of the many, many recreational activities available here at our amazing retreat in the Virginia mountains.
As a long-time SML resident, wake sports enthusiasts, champion of lake safety initiatives and a captain for Sea Tow Smith Mountain Lake, the topics of boating enjoyment, safety and etiquette are my jam.
To help make your experience boating on Smith Mountain Lake the most enjoyable possible, I've compiled some of my best tips and insights from years spent navigating SML's awesome waters.
So whether, you're a full-time resident, part-time Laker or are just visiting our beautiful shores, you're sure to find this info on Smith Mountain Lake boating helpful. Let's get started!
1. Take a Trip Around the Neighborhood
At Smith Mountain Lake, we "neighbor by boat," stopping to visit friends while cruising the lake.
You can welcome them with a permanent set of dock lines and chafing gear (fenders, rub rail, other cushioning) on your floater so it's easy for them to pull up and sit a spell.
Have some cold water or other refreshing beverages on hand, and offer guests use of a rest room up at the house.

2. Heed Smith Mountain Lake Rules of the "Road"
The rule-of-thumb traffic pattern is to stay to the right of the channel. Pass oncoming traffic port side to port side when traveling up or down river.
Offer the boats you pass a friendly wave to acknowledge that you know they are there and don't intend to make any sudden turns toward them.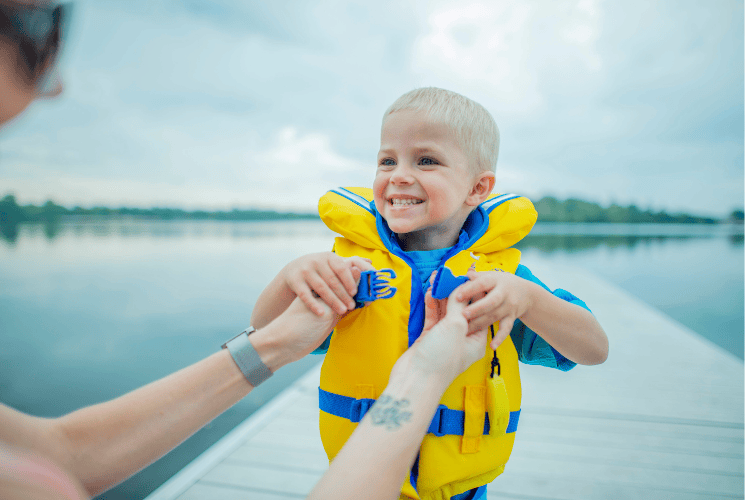 3. Wear a Lifejacket
Experienced Smith Mountain Lake boat enthusiasts know that wearing life jackets while aboard is akin to wearing seat belts while driving.
Typically, boating accidents happen too fast for skipper and crew to find and don a personal flotation device (PFD). Best practice is to wear yours … and set an example for anyone who's on the boat with you. Any child under the age of 13 is required by law to wear a life jacket. Click here to compare USGA certified life jackets.
Related topic: YOU get to set the rules as to who wears life jackets while swimming off the dock. Our lake is wonderfully clean, but you can't see bottom in 8 feet of water. Make sure the rules you set for kids err on the side of safety. Adults, too, should have a noodle or other floaty device while lounging in the water.

3. Pay Attention to Your "Wake Signature"
Boating courtesy starts with paying attention to your "wake signature" and how it affects paddlers, fishermen, swimmers, people spending a relaxing day lounging on their docks, or other boaters you pass.
Operate at either displacement or planing mode, not plowing along bow-high. Wakes from large cruisers and wake surf boats are especially damaging.
Surf boat drivers, stay a minimum of 200 feet from shore, try not to throw the surf-side wake toward shore, and don't make repeated passes along the same shoreline.

4. Keep Music at a Reasonable Volume
We love music here at SML, but over-sharing yours from tower speakers borders on obnoxious. Keep the volume to where you don't impose your playlist on people relaxing on their docks or neighboring boats.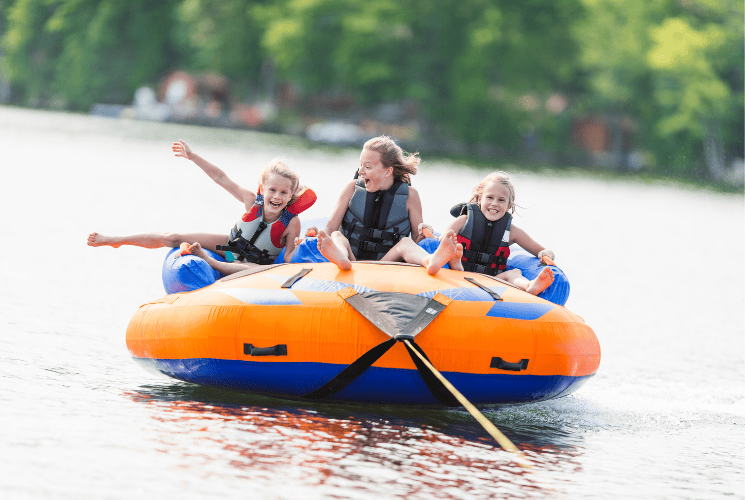 5. Avoid Towing Tubers in High-Traffic Areas
Whether you're on a boat or jet ski, pick your spots for towing tubers—preferably NOT in the middle of main channels on busy weekends.
The worst (as in riskiest) possible place for towing anyone behind the boat is SML's "S-Curve," located between Channel Markers R21A and R16, adjacent to Smith Mountain Lake State Park.
Smith Mountain Lake offers plenty of coves that are exceedingly safer for towing your crew. The same advice applies to water skiing and other water sports, including those who enjoy using wake boards, paddle boards, knee boards and kayaks.

6. Find Friendly Shelter During a Storm
Storms are prone to pop up quickly on hot, humid summer afternoons, and usually pass within the hour.
Here, dock owners won't resent a boater pulling up to their floater and taking shelter from lightening or driving rain. Be safe; seek refuge from an approaching storm before it hits.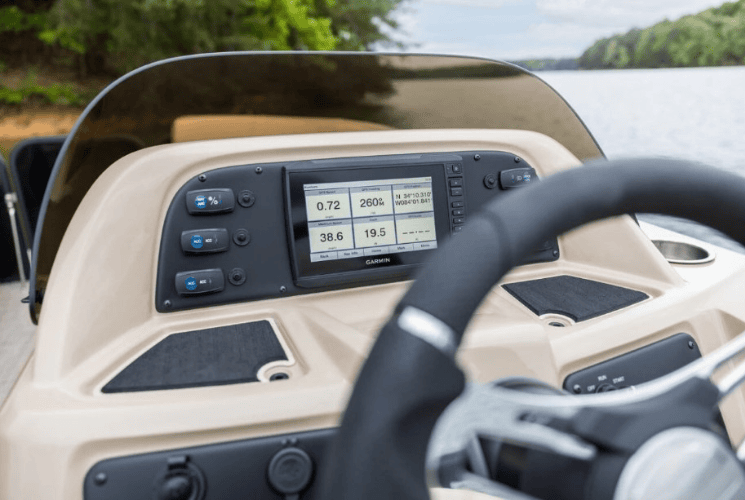 7. Keep an Eye on the Gas Gauge
Make sure you have an ample supply of gas in your tank. Gauges are notoriously prone to "freezing" at three-quarters full, so if yours hasn't moved in a while, don't just figure your engine has decided to give you a break. Top off your tank and keep a wary eye on your fuel usage to make sure your gauge is working properly.
But if you do happen to run out, Sea Tow Smith Mountain Lake stands ready to bring you gas. (540) 719-5555

8. Store a Smith Mountain Lake Map on Board
Whenever you're out on the water, take along a Smith Mountain Lake, Virginia, map. The waterway is big and, while main channels are well marked, the many creeks and coves can be disorienting.
Laker Media offers free maps that are available in red racks around the lake. A more detailed, chart version with channel markers can be purchased through the Smith Mountain Lake Association.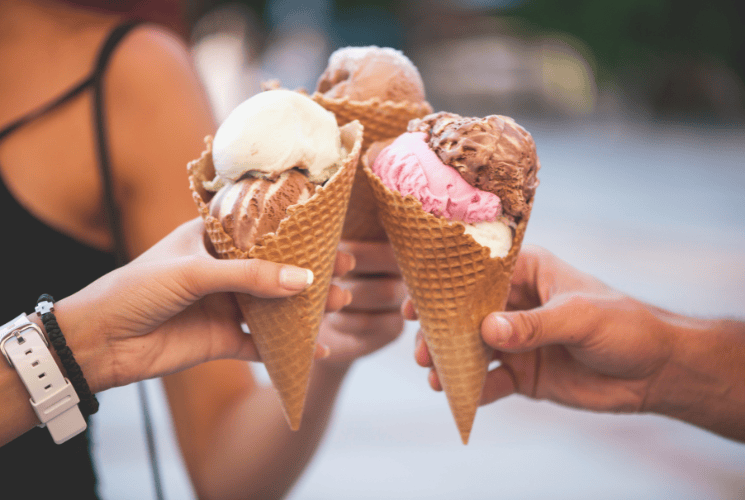 9. Seek out a Smith Mountain Lake Vacation Favorite: Ice Cream!
All scream! Some tasty ice cream on your pallet is the perfect way to cap a fun day on the water.
You'll find ice cream shops on the water at Smith Mountain Lake, Virginia, at Bridgewater Plaza, Mitchell's Marina and Magnum Point Marina. You can also track down the the Ice Cream Boat – a fun Smith Mountain Lake tradition – during the summer season.
RELATED >> Insiders' Guide: Smith Mountain Lake Restaurant Directory

10. Plan Ahead for Smith Mountain Lake Boat Rentals
While Smith Mountain Lake is fun to visit any time of year, if you're planning to visit in high season (May-September) and need a boat, jet ski or water sports equipment rental, be sure to book early.
At a number of Smith Mountain Lake boat rental companies, reservations open up in January. Those who want to lock in the boat they prefer on the dates they need will jump online early.
Using a company that's a member of the Smith Mountain Lake Boat and Watersports Rental Association assures you'll get a well-maintained, safety-inspected watercraft and proper training in how to operate it.
Be sure to visit our Smith Mountain Lake Boat Rentals Directory for details on where you can rent pontoon boats, deck boats, ski boats, wakeboarding boats, wakesurf boats, personal watercraft (commonly referred to as jet skis), fishing boats and more.
Another handy reference is our guide to Smith Mountain Lake Boat Ramps and Marinas.

Other Smith Mountain Lake articles you may enjoy: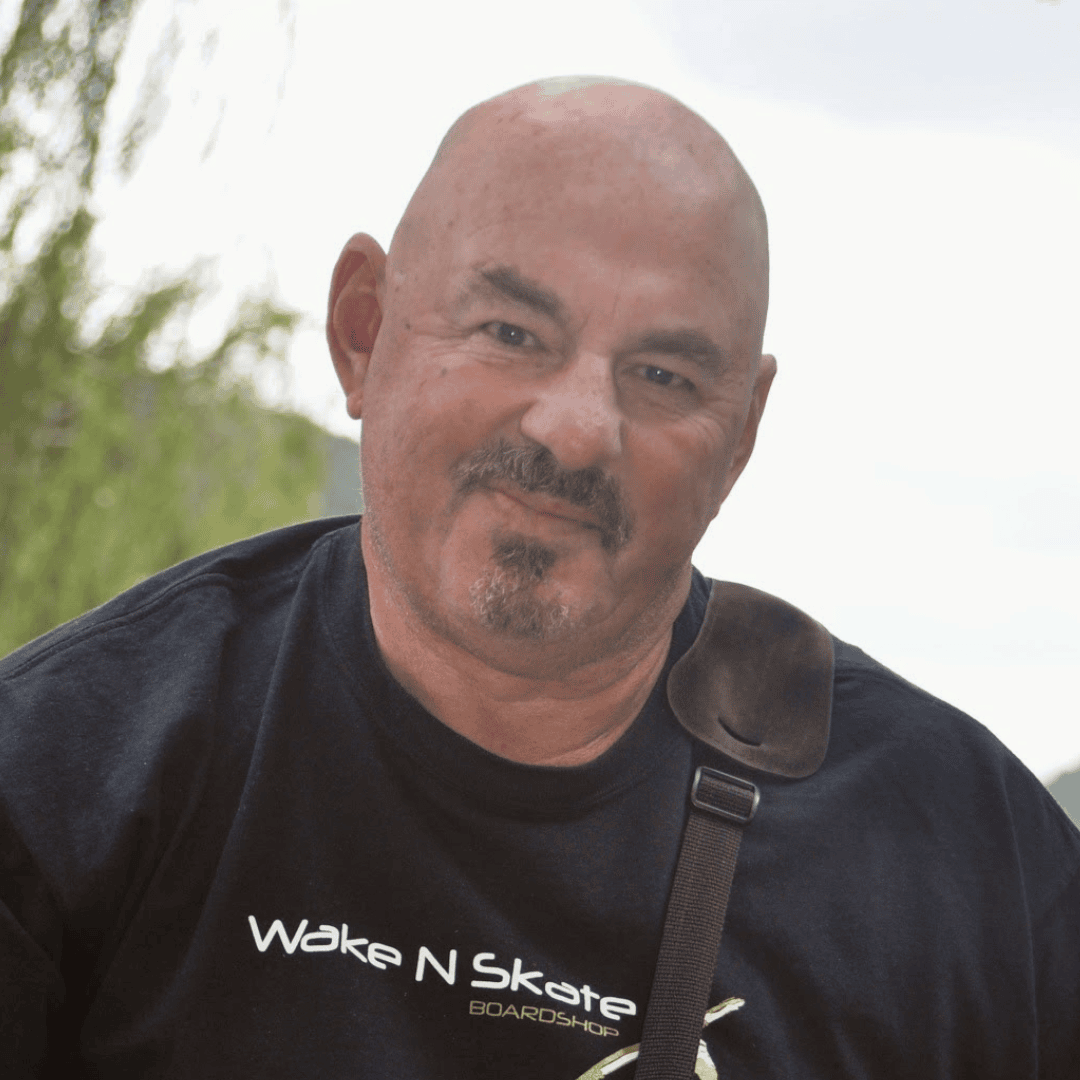 Jerry Hale
Jerry Hale has been writing about Smith Mountain Lake since 2004. When he's not composing articles, you'll find him practicing banjo, playing steel drums and volunteering for a number of organizations in the SML community.