Living at Smith Mountain Lake: An Insider's Guide
This site contains affiliate links. If you click and purchase, we may earn a small commission at no extra cost to you. Read our full disclosure policy.
It's easy to understand why living at Smith Mountain Lake, Virginia, is appealing from Memorial Day to Labor Day — or as what locals refer to as "in season."
The water is warm and clear. The scene at SML hot spots like Bridgewater Plaza, Portside Grill & Bar, Drifter's and other popular watering holes is rocking. And there's no shortage of fun things to do at Smith Mountain Lake on and off the water.
But what about the off-season? What is there to do when temperatures start to dip, days are short and striper fishermen—who know the fish tend to bite in the cooler months—are virtually the only ones out on the lake?
In this article, Jerry Hale, a full-time SML resident since 2004, shares what he's discovered.
Smith Mountain Lake Does Not Become a Ghost Town After Labor Day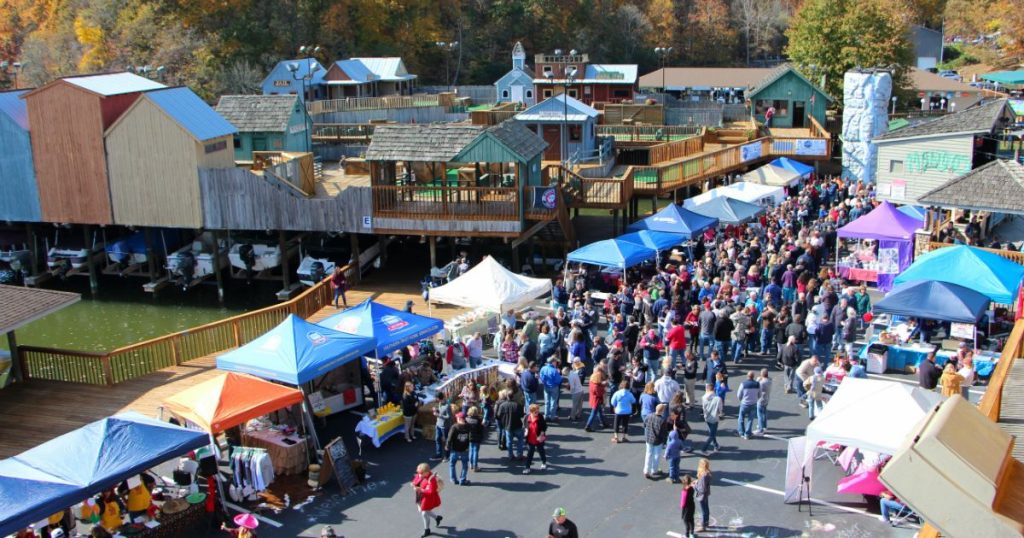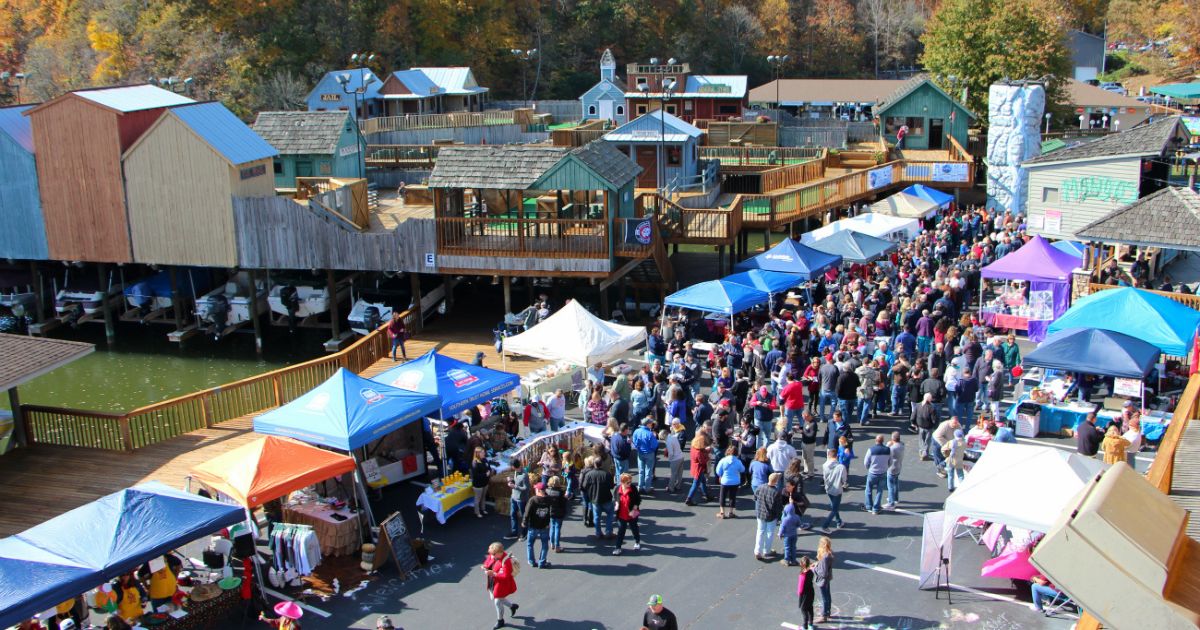 Many visitors falsely assume that things shut down here once Labor Day comes and goes. But the fact is, the vast majority of retail businesses and restaurants stay open year round at Smith Mountain Lake.
Oh, and not everyone flees to warmer climes once autumn rolls around. One big reason is because fall is so magnificent at Smith Mountain Lake!
September brings lower humidity, blue skies and amazing sunrises and sunsets that you just don't get the rest of the year. It's not unusual for temperatures to be in the upper 70s and lower 80s well into September and October. Water temperatures also remain warm.
Fall also is bustling with festivals and events around here, including the SML Wine Festival, Chili Festival, Antique and Classic Boat Festival and SML Charity Home Tour.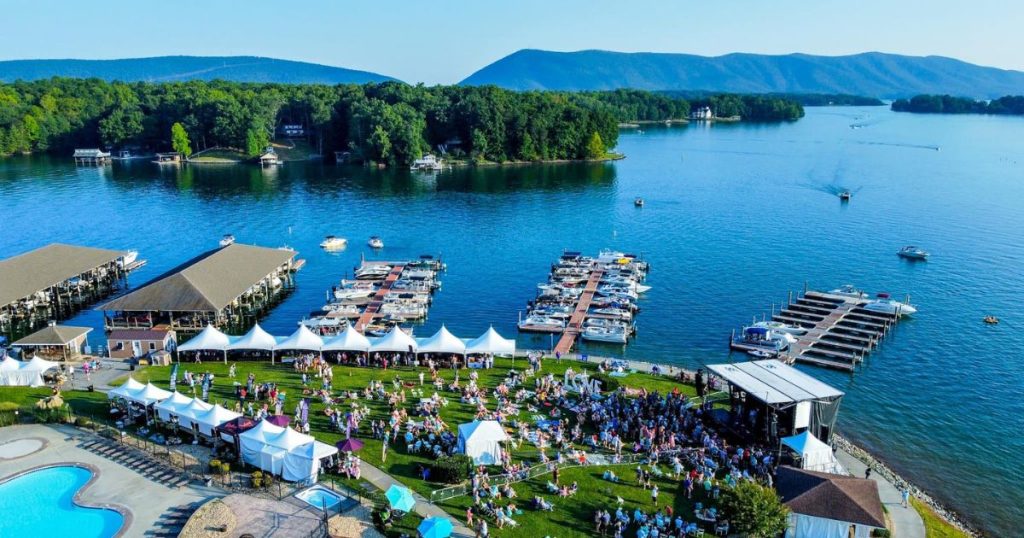 And did I mention the spectacular fall foliage? One of my favorite things to do is throw on my favorite SML sweatshirt and head out for a fall foliage boat tour with my wife and neighbors. If you go during the week, you'll likely experience very little boat traffic—another great perk of the off season at Smith Mountain Lake!

But What About Winters at Smith Mountain Lake?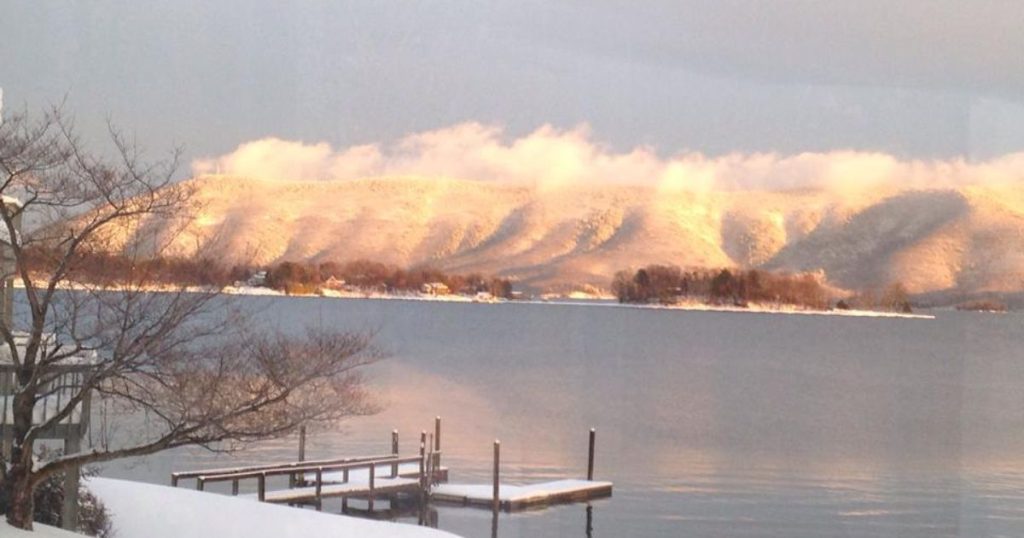 Winters here are mild. Whatever snow we get rarely survives the next day's warming, and the lake never freezes over because of the constant water motion created by our hydroelectric dam (though some smaller coves may get a thin layer of ice from time to time).
If snow or ice is in the forecast, those with steep driveways may park vehicles up top to make sure they can get to drive-to commitments, but that often turns out to be an unnecessary precaution.
Retirees simply say, "Hey, I'm retired. I'll sit tight until the thaw." Those who work at home only suffer if the power blips.

What is There to Do in the Off Season at Smith Mountain Lake?
Off-season activities at Smith Mountain Lake are abundant, and our friendly residents are ready to welcome you to join in the fun.
Smith Mountain Lake churches, of course, operate year round as do most clubs and organizations. And once you make SML your full-time home, you're sure to find like-minded enthusiasts of just about any pursuit you're passionate about.
Art and Music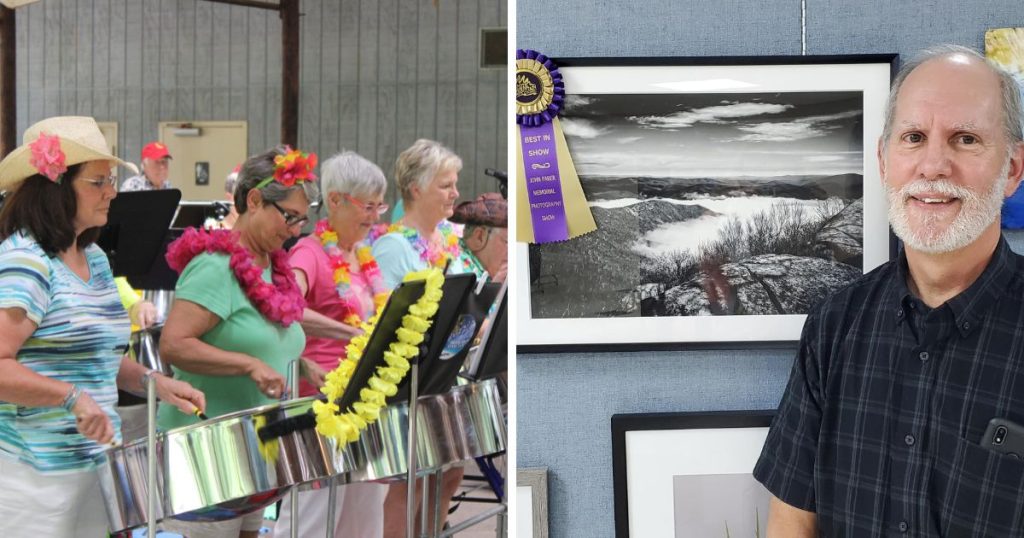 Are artistic pursuits your thing? The Smith Mountain Arts Council (SMAC) hosts art and photo shows, coffee house-style concerts, plays and other entertainment that bring folks together to enjoy (and participate in) artistic delights. There are also book clubs, as well as photography clubs and writing groups.
Interested in performing? The SML Steel Drum band is always eager for new members, no musical background required. The SMAC Players welcome actors, set designers and builders, promoters, ticket-takers—anyone interested in amateur theater.
Musicians can look into joining the Smith Mountain Lake Harmeneers (a barbershop chorus), Southwest Virginia Songwriters Association, SML Boomer Band or Lakeside Singers, a large mixed chorus that performs popular and traditional music in four-part harmony.
SML Newcomers Club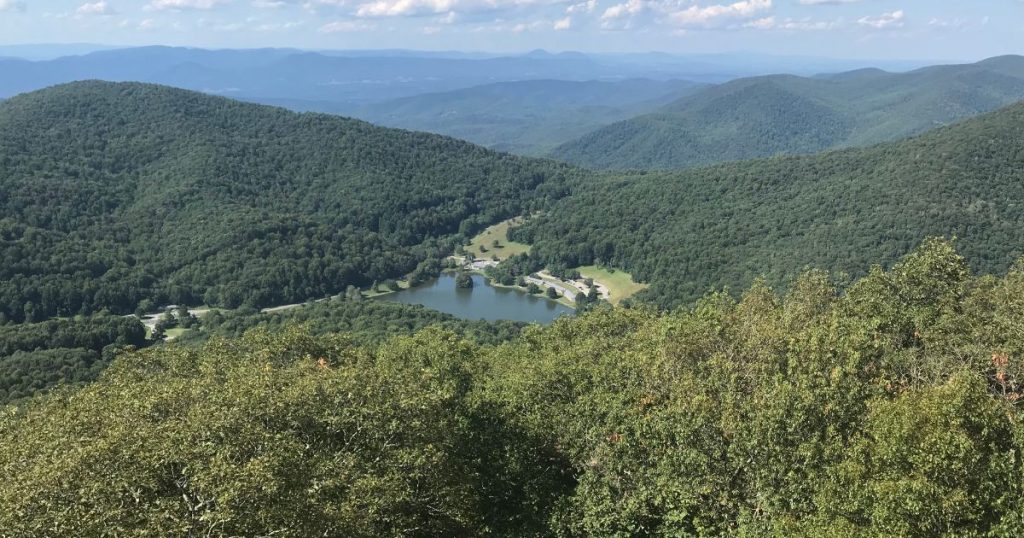 The SML Newcomers Club is dedicated to helping new residents establish roots in the community, and many activity groups welcome those who share their particular passion.
Hiking, bridge and other card and board games, crafts groups and dining clubs are just a few examples.
Joining one or more is a sure way to meet new people who already know their way around SML and start what is likely to become a years-long association with new friends.
Health and Wellness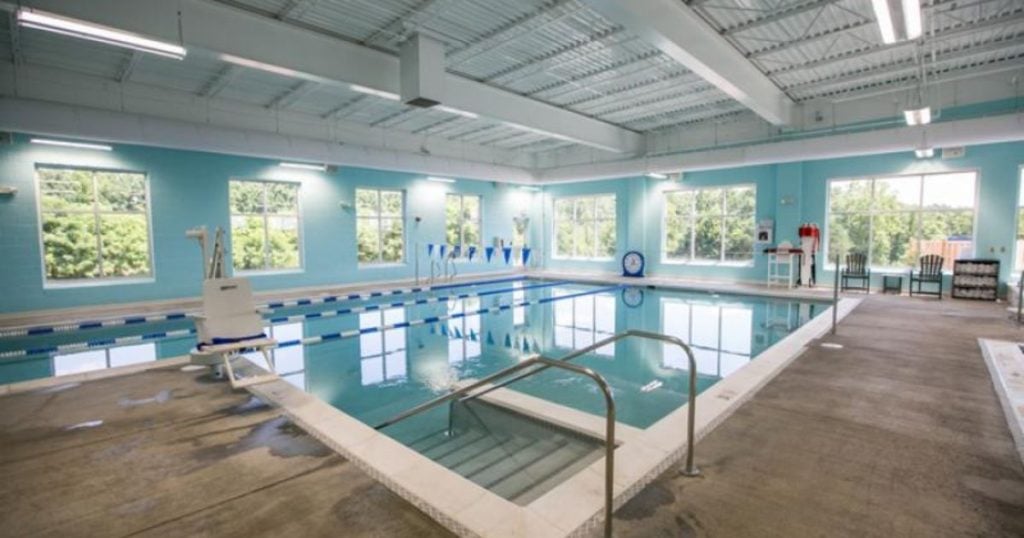 Fitness buffs will find ample facilities in and around the region. The Smith Mountain Lake YMCA, Carilion Wellness Center and Mariners Landing Wellness Center are the largest options with the latter two including indoor pools.
All three offer a variety of group classes, pickleball courts, and strength and cardio equipment. We also have a number of facilities that offer fitness options on a smaller, more intimate scale such as Jazzercise, the Moneta Athletic Club, Underground Fitness, CrossFit SML, LAT Wellness Studio and Body Shoppe Fitness Personal Training Studio.
I recommend trying out a few to find your best fit. And, remember, fellow exercisers are another instant friend group when you're living at Smith Mountain Lake, VA.
Golf and Country Clubs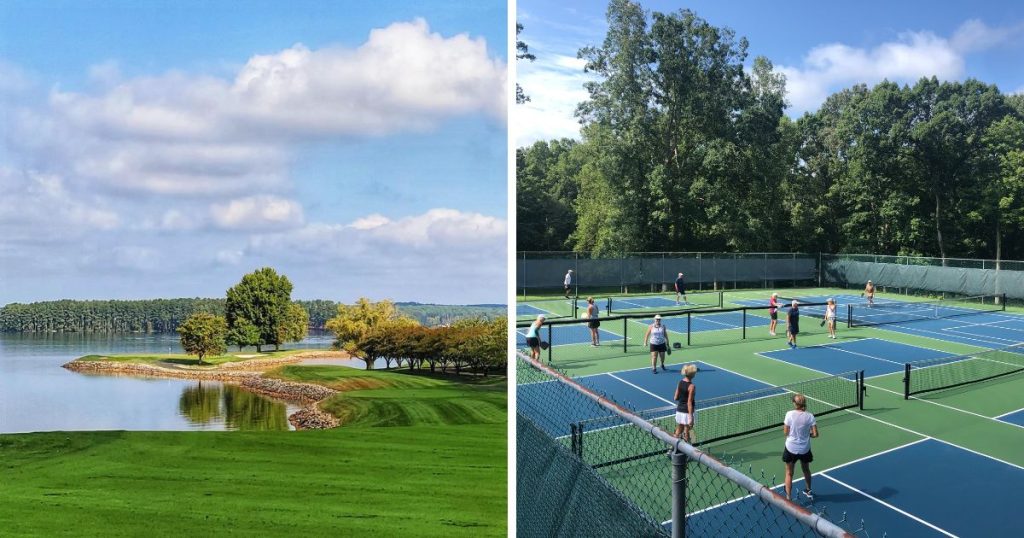 Smith Mountain Lake has four golf clubs — two private and two public — that are open year round, weather permitting. In addition to golf, they offer social activities, dining and other indoor and outdoor amenities such as tennis/pickleball courts and swimming pools.
Private courses include The Waterfront Country Club and The Water's Edge Country Club. Courses open to the public are Mariners Landing and Copper Cove. Get more details here.

Volunteer Opportunities at Smith Mountain Lake
Anyone the least bit altruistic will find myriad opportunities to volunteer—and, again, make new friends in the process—when living at Smith Mountain Lake, VA. A few groups and organizations eager for volunteers to help make things happen for the community year round include:
Smith Mountain Lake Good Neighbors
Lake Christian Ministries
The Agape Center
Step, Inc.
Habitat for Humanity
Healing Strides Equine Assisted Therapy
Rotary Club of SML
SML Civitan Club
SML Lions Club
Discovery Shops of SML
Children's Assistive Technology Service
Virginia Amateur Sports
Military Officers Association of America
American Association of University Women
SCORE
SML Charity Home Tour
Take Pride in Smith Mountain Lake Cleanup Days
Smith Mountain Lake Association
SML Water Safety Council
Tri-County Lakes Administrative Commission
Libraries, historic sites, fire and rescue squads, animal rescue groups and the SML Regional Chamber of Commerce all welcome volunteers with open arms.
No matter how you choose to get involved, you'll find the people of Smith Mountain Lake warm, welcoming, unpretentious and eager to learn what brought you here.
We also can't wait to find out how your experience and talents might supplement the incredible community that has gathered in the shadow of the Blue Ridge to live and love and enjoy life.
So if inviting lake waters against a mountain backdrop might be your "thing," ditch the traffic jams, hubbub and high cost-of-living of crowded America and join us here, full-time, at The Jewel of the Blue Ridge. You'll be glad you did!
Other Smith Mountain Lake articles you may enjoy: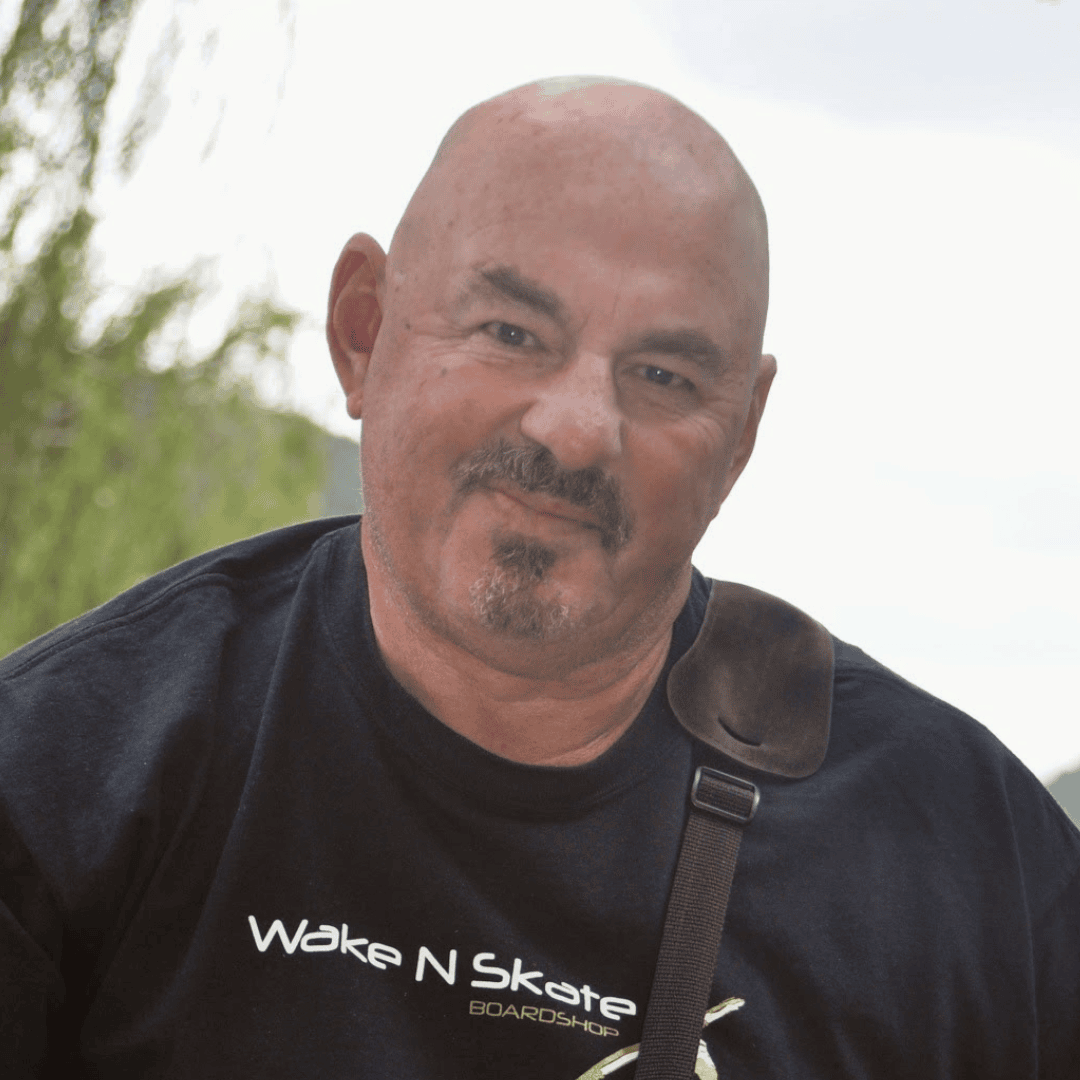 Jerry Hale
When he's not writing about the Smith Mountain Lake, you might just find Jerry out wake surfing or just idling through its coves, practicing guitar or banjo on his deck at the Cottages of Contentment Island, playing steel drums or volunteering with LCM, Trinity Ecumenical Parish, Neighbors Helping Neighbors or the SML Charity Home Tour.