17 Expert Tips for Boating at Night on Smith Mountain Lake
This site contains affiliate links. If you click and purchase, we may earn a small commission at no extra cost to you. Read our full disclosure policy.
Boating at night on Smith Mountain Lake definitely poses some extra challenges for skippers. And that goes for newbies, as well as those with decades of boating experience.
Whether you're motoring home from an evening dock visit, enjoying a slow cruise after dinner at a lakefront restaurant or stargazing on a clear, dark night, you'll definitely want to take extra care and precautions on Smith Mountain Lake.
Here are some of my top tips for keeping your nighttime adventures on the water safe and stress-free.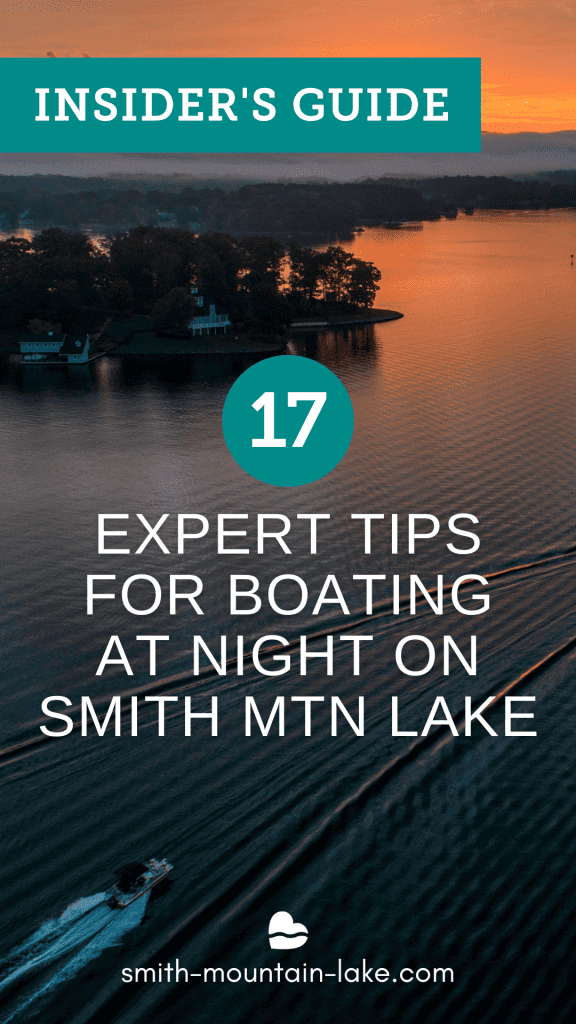 Most Important: Eliminate Light Noise
Night vision is your most important tool for safe navigation at night.
1. The most common threat to your night vision is light from a mobile phone screen. Keep your device in a pocket or other hidden spot where light from a notification won't assault your rods and cones. Ask your passengers to do the same.
2. Another tip for protecting night vision: Should you need to use a spotlight to illuminate the shoreline, an unlit buoy or some other object in the water, point it down at the water before turning it on. After turning it on, sweep the area and then immediately turn it off.
3. More and more boats are coming equipped with docking lights, and some boaters are unaware those are NOT for use as headlights while underway. If you do spot a boat with docking lights turned on, do your best to look away in order to retain your night vision.
4. Make sure you know how to dim the screen not only on your mobile phone, but all marine electronics.

Top Tips: Before Nighttime Boating on Smith Mountain Lake
5. Make sure navigation lights are in good working order.
6. Decide who will be the fully sober designated skipper.
7. Have a spotlight AND a pen light (with fresh batteries) in a handy location on board. Don't rely only on your phone as your flashlight.
8. Stick to parts of the lake that are familiar and mentally count off channel markers as you pass them.
9. Assign a crew member to ride near the skipper and act as a "second set of eyes" to help watch for channel markers, shoal markers, other boats, unlit docks and debris in the water.
10. Leave a light on at your dock for when you return. Installing a photocell switch will allow you to activate the light upon departure but not burn electricity until after dusk.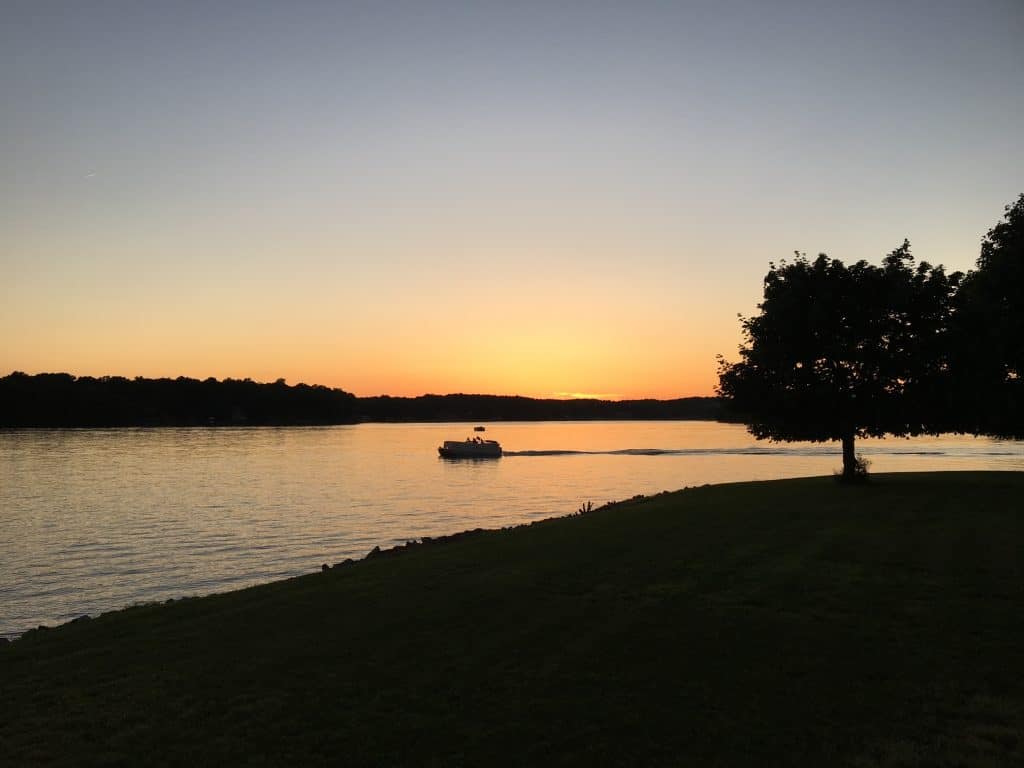 Top Tips: When You're Out on Smith Mountain Lake at Night
11. Turn on navigation lights anytime channel markers are flashing.
12. Make sure your docking lights are OFF.
13. Note the varying lights around you:
Red and green non-flashing lights are boats coming toward you.
A solid white light is the all-around light of a boat in front of you (or you could be seeing a bulb on shore). Carefully determine which is the case.
Flashing red and green lights are channel markers.
Flashing white lights are shoal markers. There are several between R8 and R12. Marker G-1 at Gills Creek also flashes white but will likely be changed to green in 2023.
14. Remember the expression "Red, right, return." Return means up-river, toward its source, traveling away from the dam. Flashing RED channel markers should be kept to your RIGHT when you are heading UP the river. Keep flashing GREEN markers on your RIGHT when heading DOWN river, toward the dam.
15. Stay slightly right of center in the marked channels.
16. Stay toward the center of unmarked coves.
17. And it should go without saying, but I'll add it anyway: Always make sure you and your crew are wearing USCG-approved life jackets.

Being prepared will help you stay safe and navigate with confidence when boating at night on Smith Mountain Lake!
Other Smith Mountain Lake articles you may enjoy: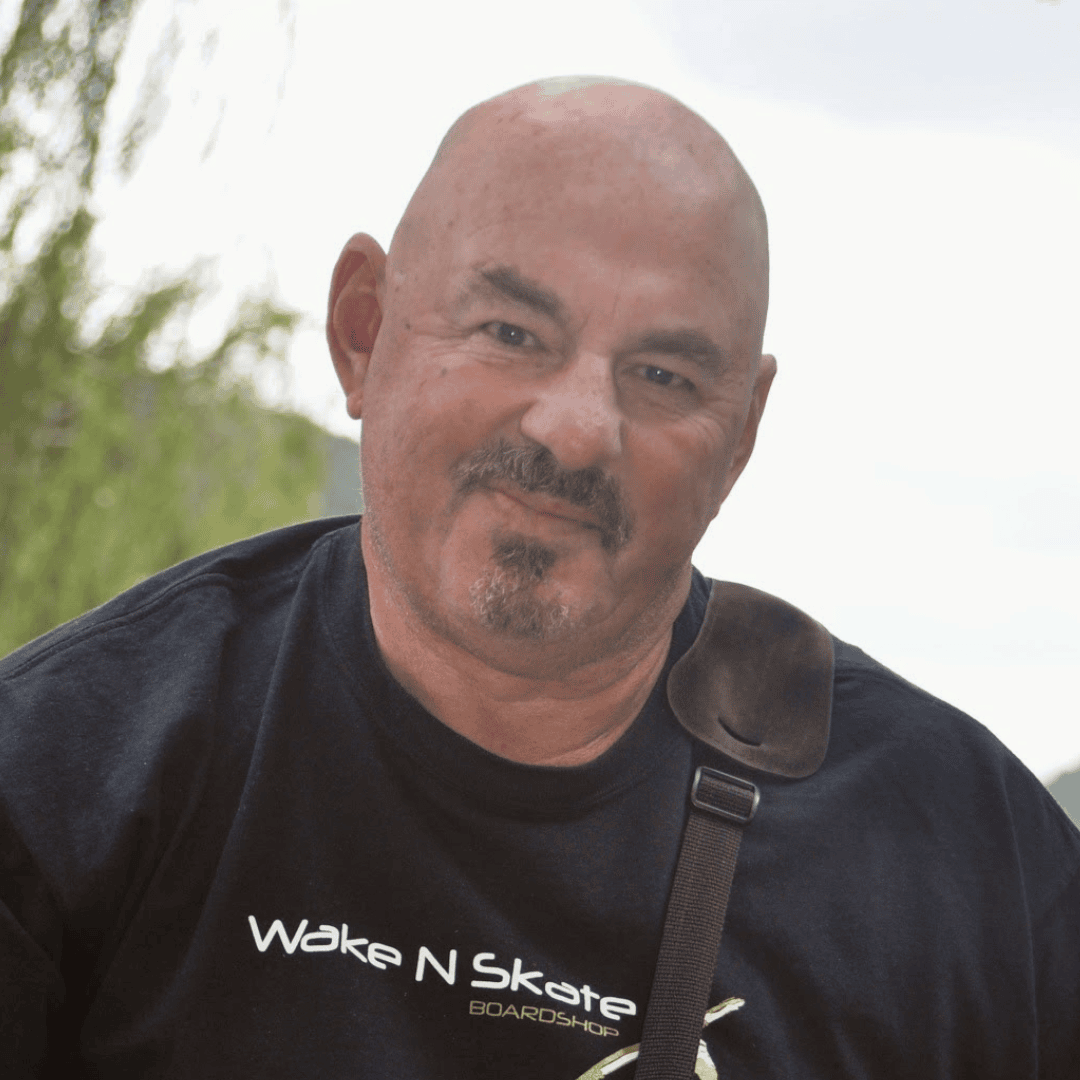 Jerry Hale
When he's not writing about the Smith Mountain Lake, you might just find Jerry out wake surfing or just idling through its coves, practicing guitar or banjo on his deck at the Cottages of Contentment Island, playing steel drums or volunteering with LCM, Trinity Ecumenical Parish, Neighbors Helping Neighbors or the SML Charity Home Tour.