SML Pavilion: Where SML Events and Community Connect
This site contains affiliate links. If you click and purchase, we may earn a small commission at no extra cost to you. Read our full disclosure policy.
The SML Pavilion is striking a new and exciting chord for Smith Mountain Lake residents and visitors.
This popular venue at Downtown Moneta offers live music, family-friendly festivals and other exciting SML events. And when you attend an SML Pavilion function, you support local non-profit organizations, making it a win-win situation for everyone involved!
And in today's fast-paced world, I think we'd all agree it's more important than ever to have a place where we can unwind, enjoy fun-filled events and connect with members of the Smith Mountain Lake community.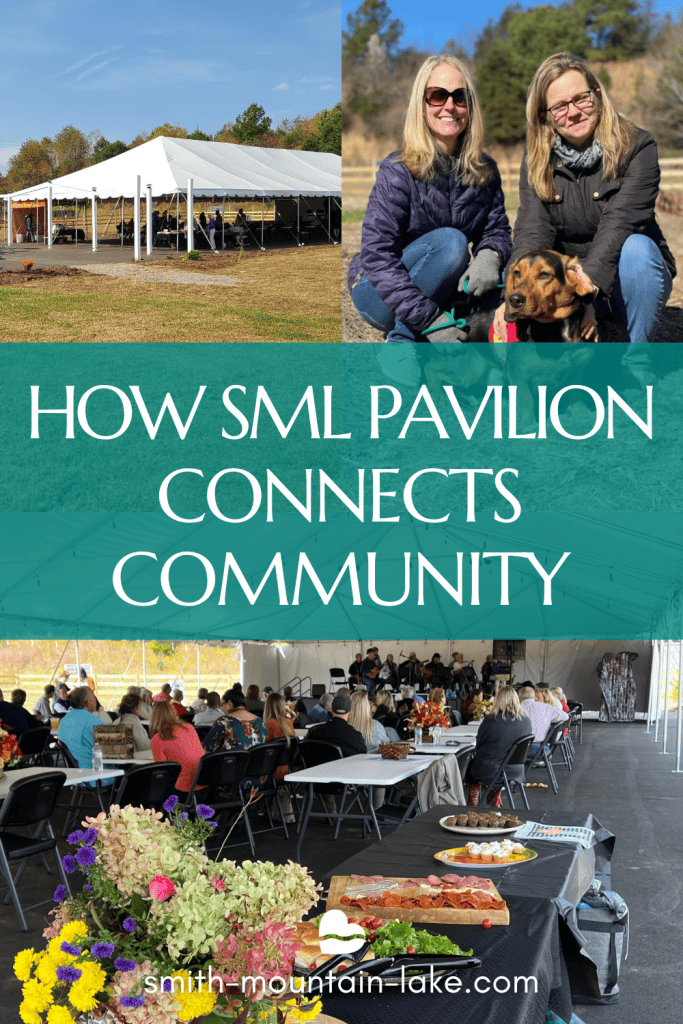 Types of Events at Smith Mountain Lake Pavilion
The SML Pavilion was established as a non-profit organization in 2022. Since then, it has been steadily gaining momentum and expanding its offerings to the Smith Mountain Lake community.
The venue hosts a variety of events from spring through fall, including a summer concert series, cornhole tournaments and free family movie nights..
The SML Pavilion boasts a spacious 40×100-foot tent that provides ample seating, as well as  shelter from both the sun and rain.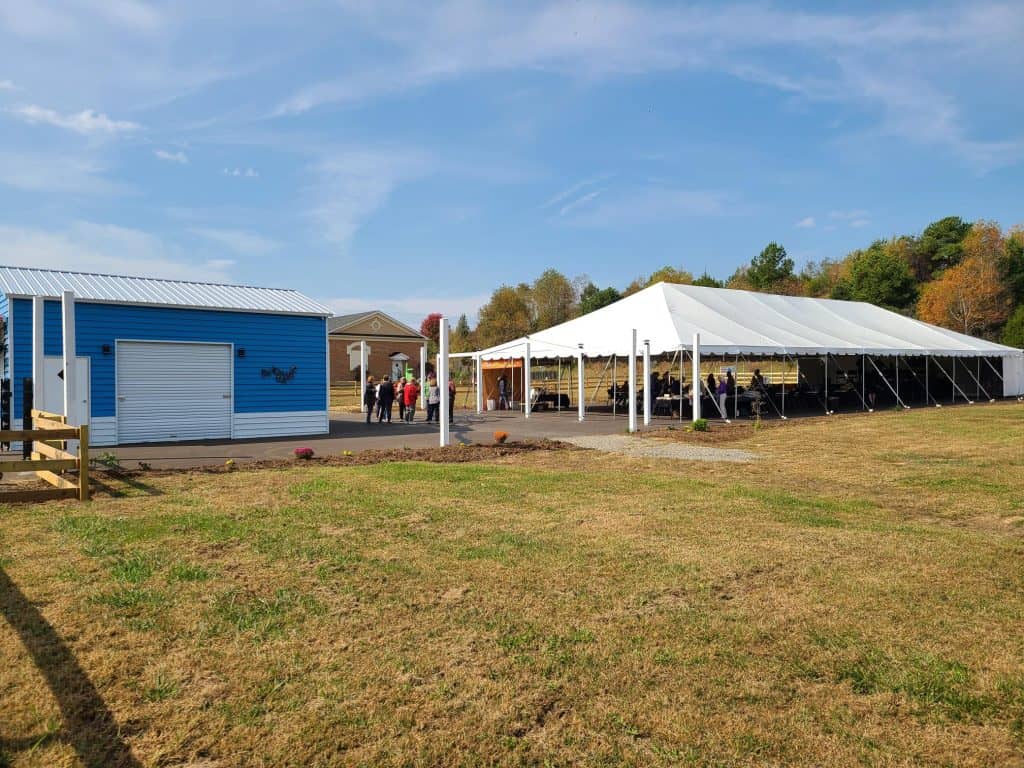 How SML Pavilion Benefits SML Non-Profits
With the capacity to accommodate up to 500 guests and seating for 250 at tables, it's an ideal setting for large gatherings and events at Smith Mountain Lake. Professional sound and lighting are also featured, making the experience even more memorable.
Additionally, the pavilion is surrounded by green space, offering plenty of opportunities for picnics and outdoor relaxation. When you visit, you're welcome to bring chairs and blankets.
Every public event hosted at the SML Pavilion benefits a Smith Mountain Lake-area non-profit. Partner organizations include Lake Christian Ministries, SML Good Neighbors, the Moneta Fire Department and Children's Assistive Technology Service (CATS).
For each event, the partner takes charge of arranging talent and recruiting volunteers. In return, they receive the earnings generated from ticket sales.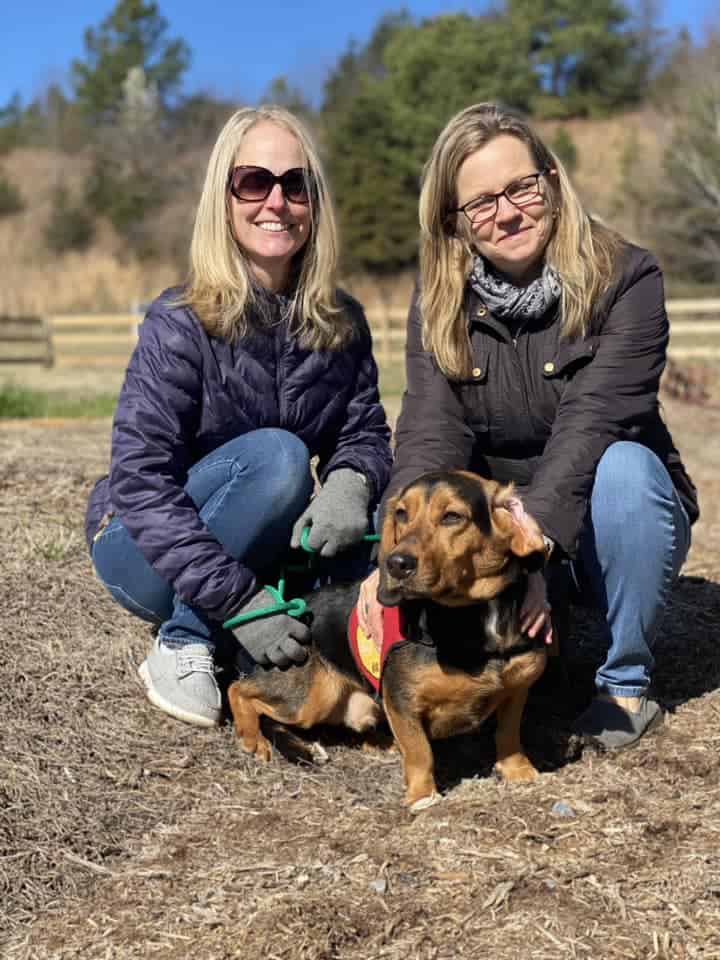 Is There Food at SML Pavilion?
SML Pavilion manages an on-site concession area where it sells food and beverages (including beer and wine) for some events. The revenue is used to cover operating costs. For other events, patrons may bring their own food. Be sure to check each event listing for details.
The venue also has partnered with nearby Mayberry Diner to provide additional food offerings. Orders are delivered to the pavilion so guests don't have to wait in line or miss any of the action.

More Reasons You Should Visit SML Pavilion
What really sets the SML Pavilion apart is the sense of community it fosters. It's a place where people come together to enjoy great music and activities, delicious food and the natural beauty of the Smith Mountain Lake region.
If you're planning a trip to Smith Mountain Lake, be sure to check the SML Pavilion's events page to see if there's something to add to your itinerary. 
If you're a local, mark your calendars, grab some friends and get ready to make some unforgettable memories at the SML Pavilion!
Stay in the know by signing up for the SML Pavilion email list and liking its Facebook page. You'll also want to subscribe to our Smith Mountain Lake Insiders' newsletter where we share all sorts of amazing SML content.
You may also like: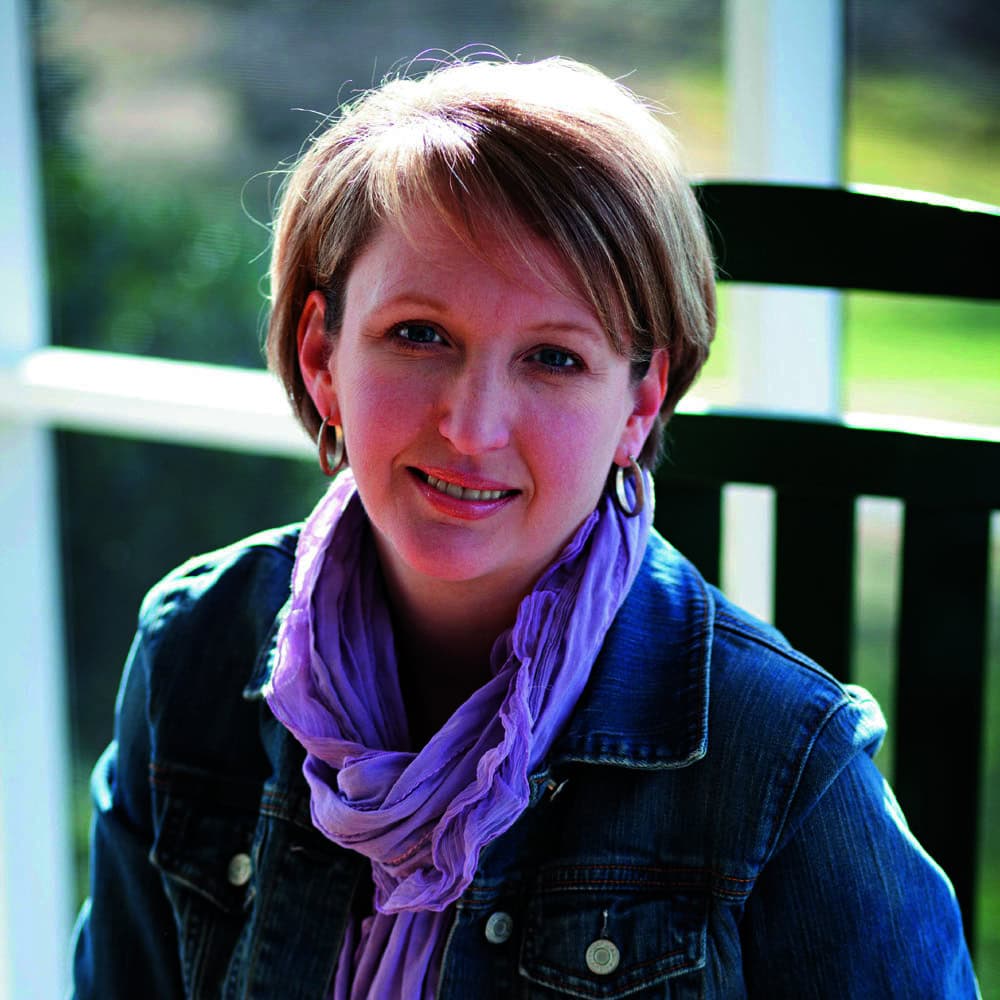 Andie Gibson
Andie has been covering Smith Mountain Lake since 2000 for a variety of publications, including Smith Mountain Laker Magazine, The Roanoker, SML Visitor and Newcomer Guide, SML HOME Magazine and Life Outside. As a partner in G&C Ventures, LLC, she oversees all content for our suite of websites, including Smith-Mountain-Lake.com and LakeLubbers.com.