Seaplane Flight Over Smith Mountain Lake Will Put You on Cloud 9
This site contains affiliate links. If you click and purchase, we may earn a small commission at no extra cost to you. Read our full disclosure policy.
Picture yourself soaring through the clouds, immersed in the awe-inspiring scenery that unfolds beneath you during a seaplane flight over Smith Mountain Lake.
That enticing thought can become a reality for you – or a hard-to-shop-for kid, grandkid, spouse or special friend – when you book a sightseeing flight from SML Aviation.
My wife Ferne and I recently celebrated a milestone wedding anniversary with an unforgettable, hour-long plane ride over Smith Mountain Lake that provided a bird's-eye view of familiar lakeside neighborhoods, the dam and much more.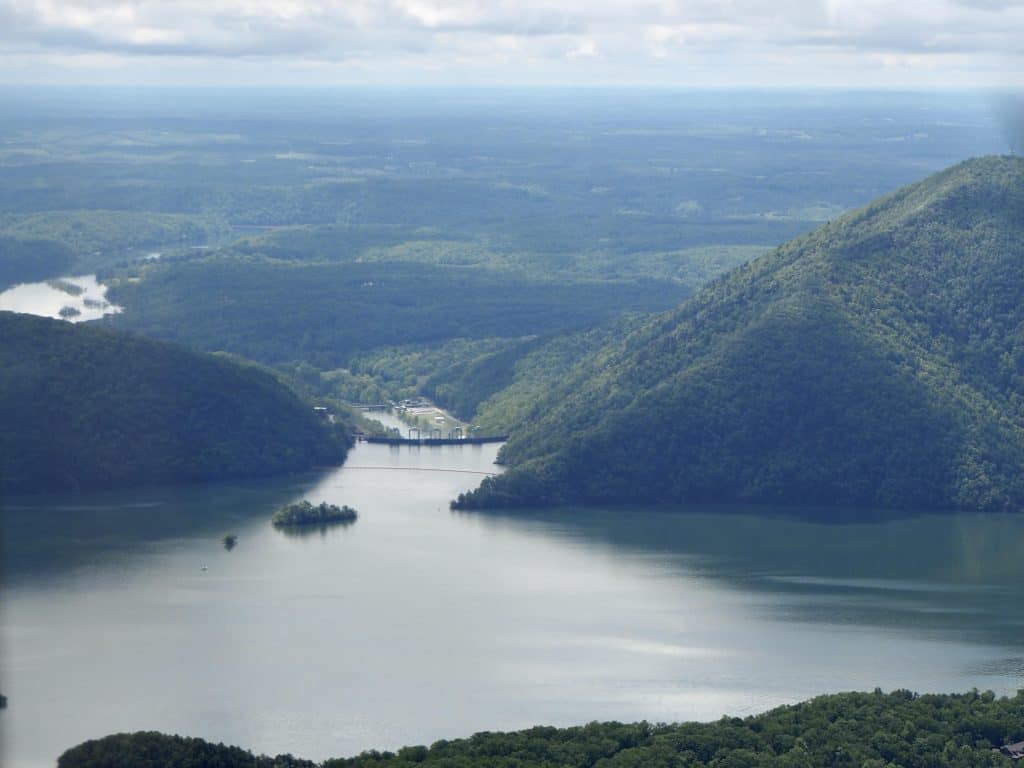 What Can You See Flying Over Smith Mountain Lake?
Living at or visiting Smith Mountain Lake is all about making memories. And as beautiful as it is from the water or shore, the lake is even more breathtaking from 500 to 1,500 feet above.
Creeks and coves seem to wander toward the horizon. Fingers of land reach into the water, with light-colored shallows revealing why familiar point and shoal markers have been placed where they are.
Perfectly symmetrical wakes stretch almost endlessly behind powerboats underway.
The curvy streets, multi-faceted rooftops, decks, patios, lawns, docks, lake access paths and stairways of neighborhoods you may know from street level form a quilt-like patchwork as they pass below.
And the massiveness of the dam project that created SML is clearly evident, nestled in the gap between the ridges of Smith Mountain.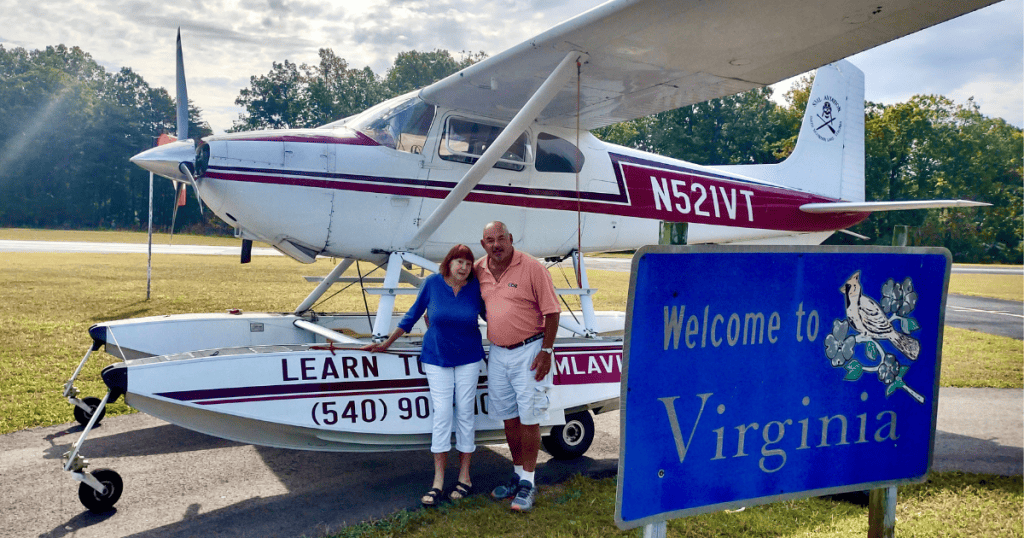 What to Expect During a Sightseeing Ride Over Smith Mountain Lake
In addition to the actual flight, Ferne and I were thrilled to experience a half-dozen marshmallow-soft water landings, one of them right in front of our dock at Contentment Island. 
Our pilot was the personable and skilled Jack Phillips, co-proprietor of Bedford Landings Beds, Breakfasts & Hangars, who was recently awarded the FAA's Wright Brothers Master Pilot Award for 50 years of incident-free flying! Jack answered all of our questions through headphones that dampened all but a whisper of engine noise.
Another highlight of the flight was looking down on Leesville Lake, the pump-back basin where water that's passed through SML dam's turbines to create electricity awaits being pumped back upstream for reuse in another power generation cycle.
Those who enjoy documenting their experiences in photos (and who doesn't these days?) will have a blast capturing and sharing the beauty of the lake and its surrounds from above.

Insider Tip: Bring along some paper towels and glass cleaner to help eliminate any windshield smudges that might show up in your photos.
In my 20 years living full time at SML, I've given multiple lake-life talks that include a list of "Really Cool Things to Do Here." A sight-seeing flight over the lake has always been high on that list. Now that SML Aviation has a resident seaplane to provide the extra thrill of water landings, the experience is even better.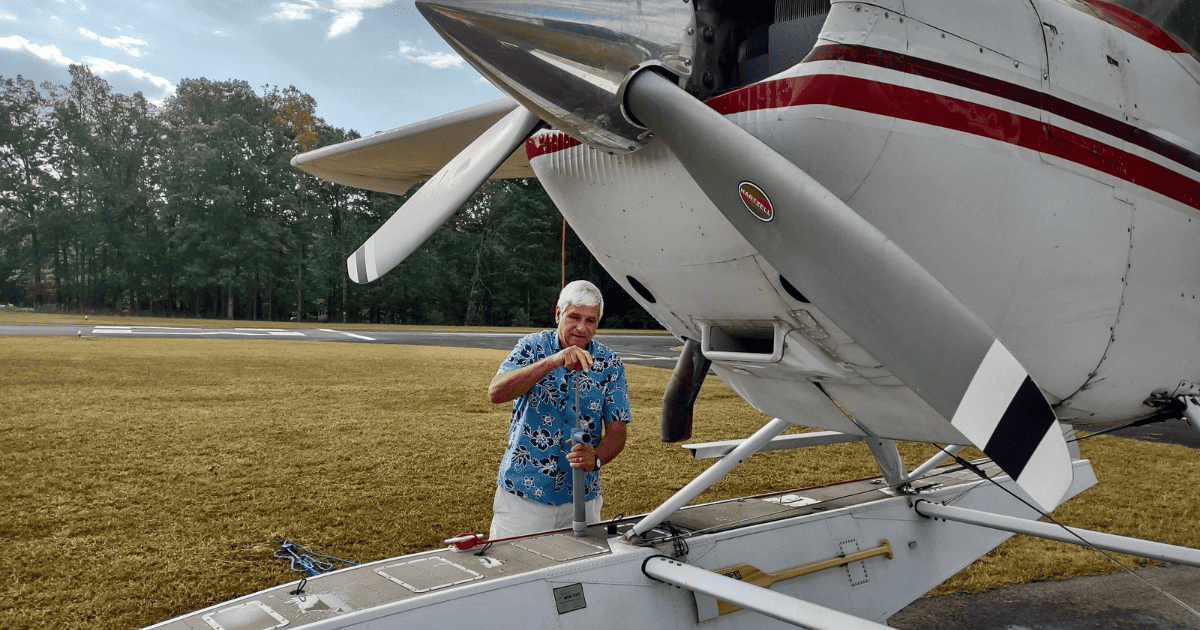 How Much Does a Seaplane Ride at SML Cost?
SML Aviation's floatplane can accommodate 2-3 passengers, depending on weight. Half-hour trips cost $230; hour-long trips are $405. (Not cheap, but oh-so unforgettable!) A half hour's sightseeing adventure from a traditional land-based plane is $160; one hour is $230. 
Yes, anyone who loves Smith Mountain Lake will appreciate it even more after seeing it as the circling hawks do.
To find out more or book your flight over Smith Mountain Lake call or text SML Aviation owner Jason Grieff at 802-372-1454 or email [email protected].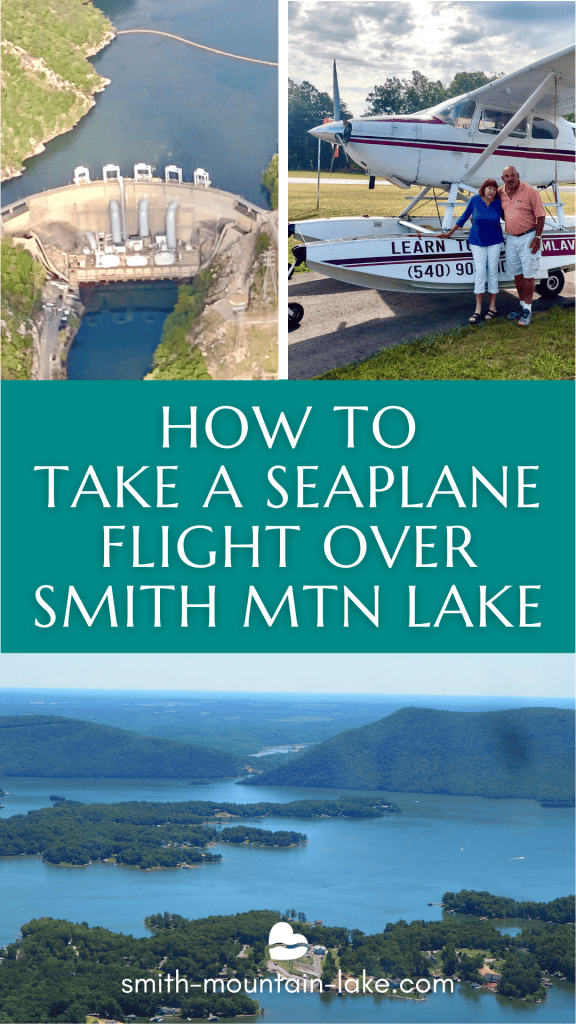 Other Smith Mountain Lake articles you may enjoy: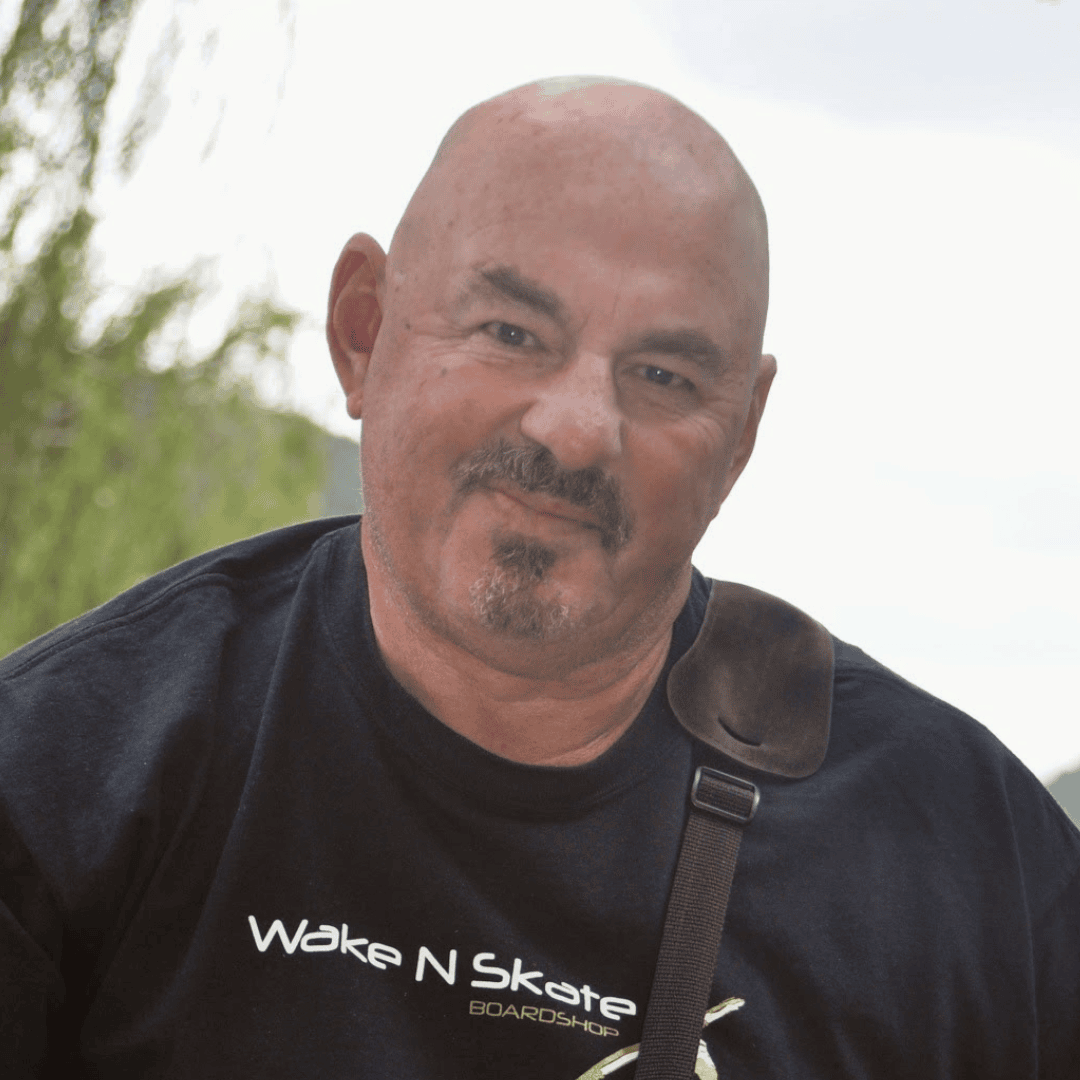 Jerry Hale
When he's not writing about the Smith Mountain Lake, you might just find Jerry out wake surfing or just idling through its coves, practicing guitar or banjo on his deck at the Cottages of Contentment Island, playing steel drums or volunteering with LCM, Trinity Ecumenical Parish, Neighbors Helping Neighbors or the SML Charity Home Tour.