10 Reasons Why Fall is the Best Time to Visit Smith Mountain Lake
This site contains affiliate links. If you click and purchase, we may earn a small commission at no extra cost to you. Read our full disclosure policy.
While some consider Labor Day weekend the unofficial end of summer, we choose to look at it as the unofficial start of the fabulous season that is fall at Smith Mountain Lake.
Not to sound dramatic, but if you haven't been here in autumn, you're truly missing out! Fall fishing, foliage and festivals are all amazing, and the weather is sublime with cooler temperatures that beg for a pumpkin spice latte. (Don't worry, PSL lovers. We've got you covered.)
Read our top 10 reasons to visit Smith Mountain Lake in the fall and we're confident you'll be ready to book your trip, pack your bags and experience the region like a true SML Insider.
1. Weather and Water
The hot, hazy days of August give way to lower humidity and clear blue skies in September, creating spectacular sunrises and sunsets. The average high temperature at SML is 78 degrees in September, 68 in October and 59 in November.
Cool, crisp mornings are ideal for enjoying a steaming cup of coffee on the dock, while evenings are perfect for donning a sweatshirt and unwinding with a sunset cocktail cruise.
Unlike early spring when water temperatures are still pretty chilly, it's not unusual to have temps in the upper 70s and lower 80s well into September here. Boating, kayaking and paddleboarding are some of the best Smith Mountain Lake activities in the fall.

2. Fall Foliage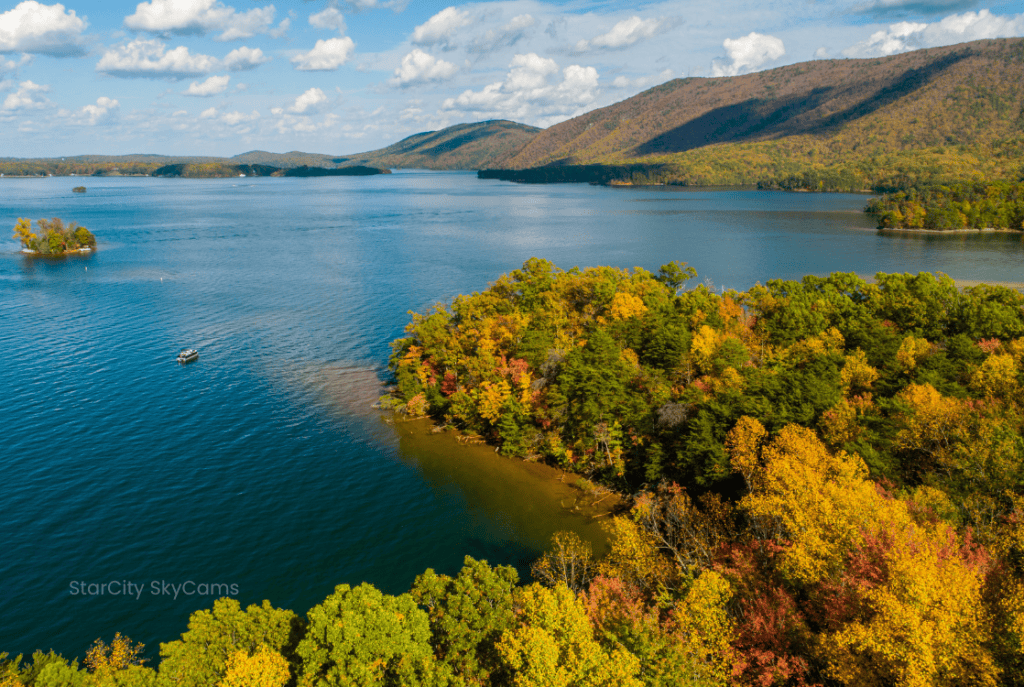 #Nofilter needed here. Autumn leaves at Smith Mountain Lake burst into spectacular color in October, blanketing the region with vibrant oranges, yellows and reds.
One of the best ways to soak it all in is with a sightseeing cruise aboard the iconic Virginia Dare, a 63-foot replica of a 19th Century sidewheeler. Enjoy a meal and beverages while buzzing some of the most noteworthy spots on the lake. Book early as they tend to fill up.
I also recommend leaf peeping at Smith Mountain Lake State Park and SML Community Park, both of which offer dog-friendly hiking trails and lake views.
Be sure to tag #smlinsiders when you post your Insta-worthy shots for a chance to be featured on the SML Insiders Instagram page!

3. Slower Pace
Visiting here during a "shoulder season" like fall means you'll enjoy more solitude and the slower pace of life Smith Mountain Lake residents know and love.
Boat traffic is drastically reduced after Labor Day when the kids are back in school. In fact, if you're here during the week, there's a good chance you feel like you have the whole lake to yourself.
You'll also find restaurants, bars, shops and other area businesses are less crowded. It's easier to book a tee time at one of our area golf courses in the autumn, and hiking and biking trails are less congested.

4. Budget Advantages
Fall also means reduced rates on accommodations, boat rentals and other recreational pursuits.
Use the interactive map on our lodging page to search for and compare multiple properties at a glance, then easily find the best rates for the dates you plan to visit.
Consult our boat rental guide for details on where you can rent a boat at Smith Mountain Lake.

5. Family Traditions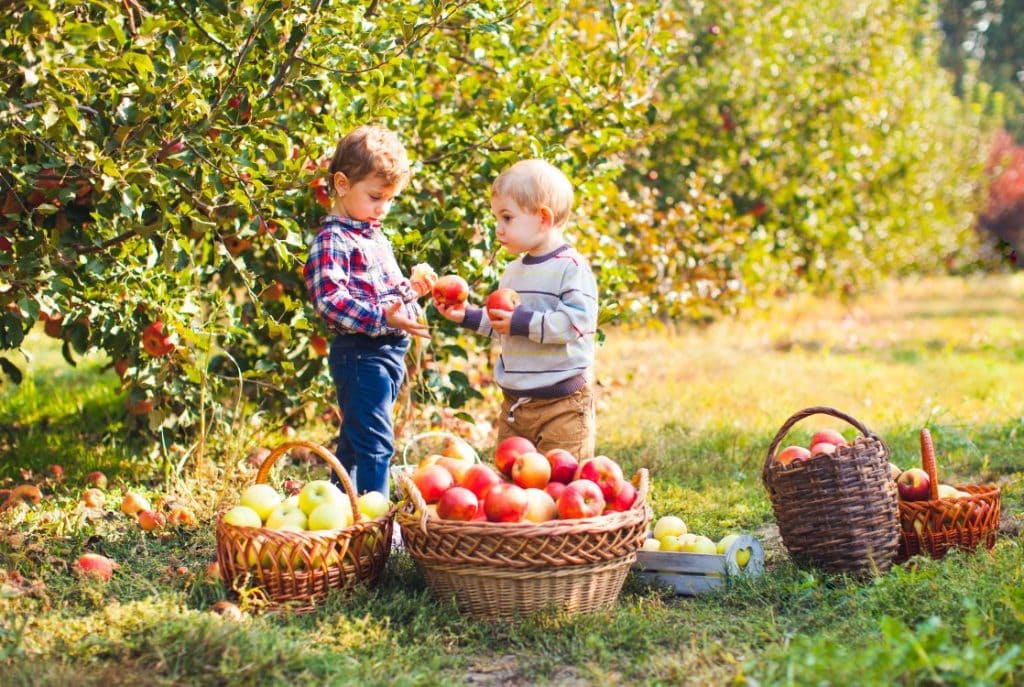 In a rural area such as ours, you'll find plenty of opportunities to enjoy some favorite fall traditions, including apple picking. Local pick-your-own farms offer bushels of fun for the whole family. It's a great way to get outdoors and enjoy nature's seasonal bounty.
Johnson's Orchards and Gross' Orchard (both in nearby Bedford) have thousands of trees with dozens of apple varieties, many of which you can't buy in supermarkets.
Trips to a local pumpkin patch, farmers' market or corn maze are all great ways to enjoy the season, too. So throw on your favorite sweater, breathe in the crisp autumn air and get ready to create autumn memories that will last a lifetime.

6. Seasonal Sips and Treats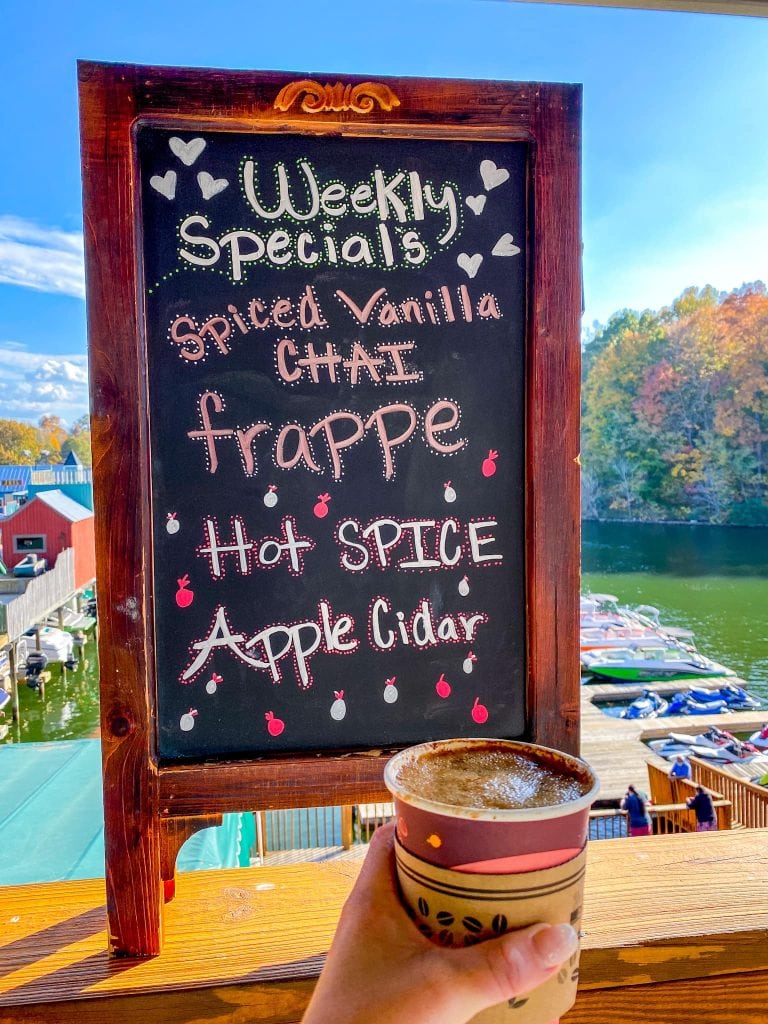 Who doesn't love fall drinks and treats? Several area coffee shops (such as SML Coffee House and CJ's) can satisfy your craving for apple cider and pumpkin spice coffee and pastries.
Or you may want to consider a beverage of the adult variety. Area breweries often get into the autumn spirit by releasing seasonal craft beers. One of our absolute favorites is Chaos Mountain Brewing, which is located near Callaway. Tasty beer, friendly folks, and talk about swoon-worthy fall foliage!

7. Fall Fishing
Smith Mountain Lake is home to some of the best fishing on the East Coast for largemouth bass, smallmouth bass and our prized catch: Striped bass.
Anglers here know that as the water temperatures cool, the fish rise to the surface and make runs up river, making it the perfect time to get out and find your new favorite spot for fishing at Smith Mountain Lake.

8. Off-Water Exploration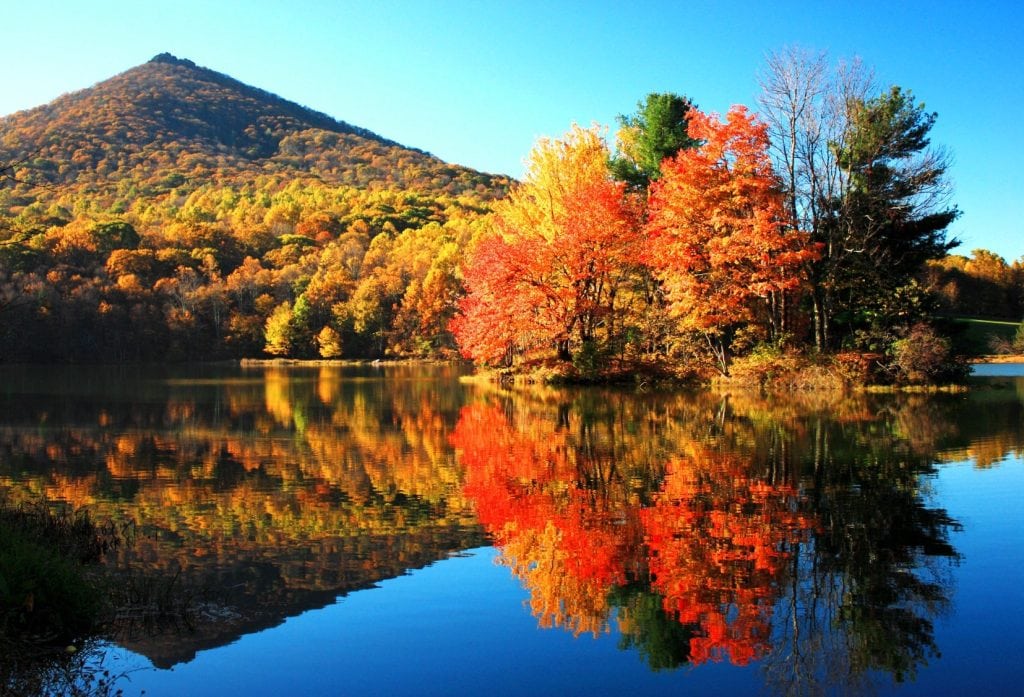 Fall is an ideal time to explore off-water adventures at Smith Mountain Lake, too. Cooler weather calls for a round of golf, sailing lesson, trip to a local alpaca farm or a stop at one of our historic sites. Booker T. Washington National Monument is particularly stunning in the fall and offers easy hikes the whole family will love.
I also recommend a hike at the nearby Peaks of Otter. It's a steep but short trek up Sharp Top Mountain where you're rewarded with a spectacular view of the surrounding Blue Ridge Mountains blanketed in brilliant fall foliage. Bring your pups and take a picnic lunch to enjoy at picturesque Abbott Lake (site of my betrothal way back in 1994). 🙂

9. Festivals and Events
Autumn is bustling with events and festivals at Smith Mountain Lake, many of which are accessible by car or boat. Some of our favorites include:
Smith Mountain Lake Wine Festival
The Smith Mountain Lake Wine Festival is a fun-filled weekend of outstanding live music, artisan vendors and tastings of amazing wine, cider, beer and spirits. And it all takes place lakeside with a gorgeous view of the lake and Smith Mountain. Be sure to book your lodging early if you plan to join us! (Sept. 23-24, 2023)
Smith Mountain Lake Charity Home Tour
The Smith Mountain Lake Charity Home Tour is one of the only events of its kind in the nation where homes are accessible by land or water. On Columbus Day weekend each year, eight spectacular waterfront homes are open to ticket holders with proceeds benefiting area charities. If you plan to visit over the holiday weekend, take a look at these great lodging options. (Oct. 6-8, 2023)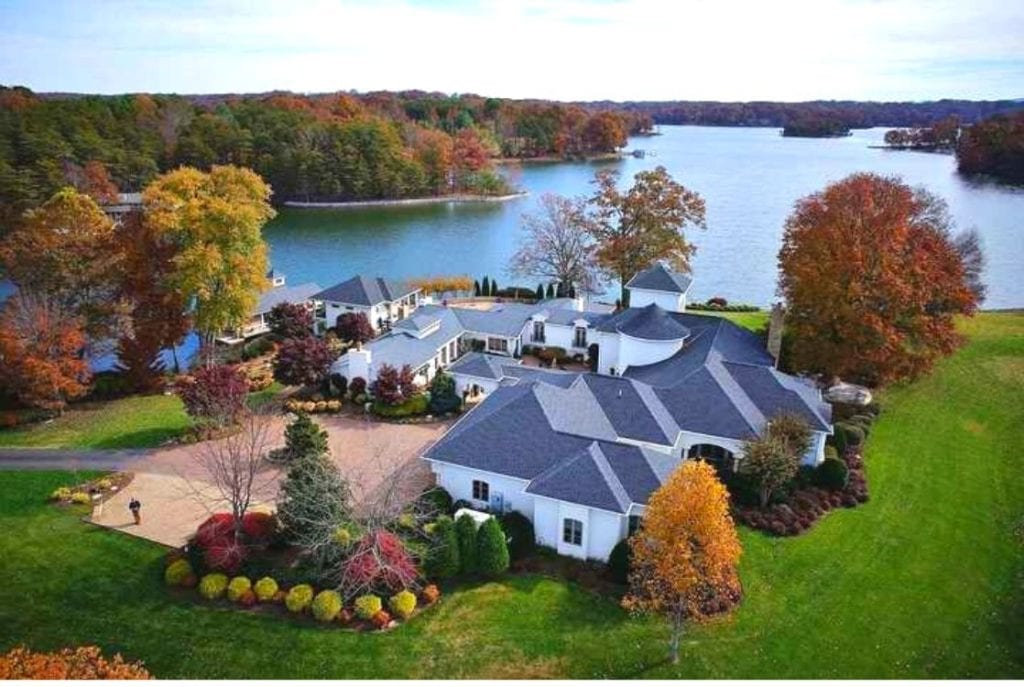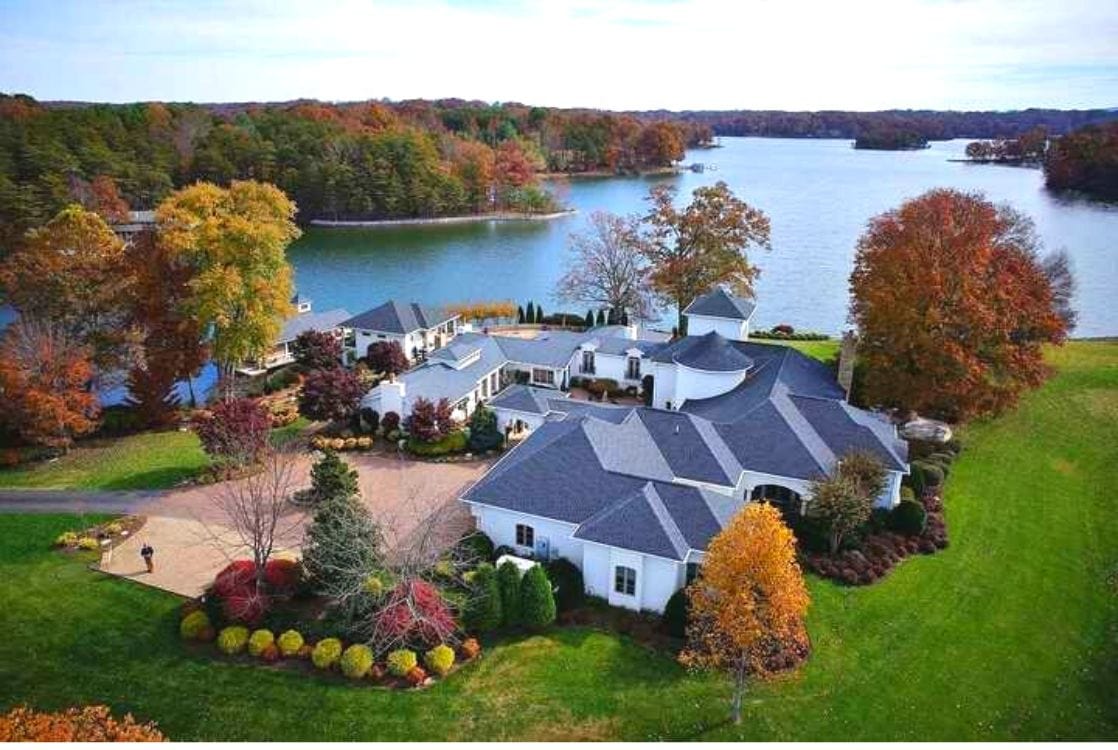 Smith Mountain Lake Antique and Classic Boat Show
The Smith Mountain Lake Antique and Classic Boat Show and Festival in September allows you to get up close and personal with some exquisitely restored antique boats – and chat with their owners, some of the nicest people you'll ever meet. There's also food, craft vendors and activities for kids. (Sept. 16, 2023)
Smith Mountain Lake Fall Chili Festival
A family-oriented event, the SML Fall Chili Festival is one of the most popular events of the year. It takes place the first Saturday of November at Bridgewater Plaza and features a competitive chili cookoff with teams going all out with themes, music, decorations and costumes. (Nov. 4, 2023)
More Autumn Events Near SML
Other great autumn events in the region include Bedford's Centerfest, the Blue Ridge Folklife Festival, Boones Mill Apple Festival and Franklin County Agricultural Fair. On the Saturday following Thanksgiving is another can't-miss SML tradition: Santa arrives by boat to Bridgewater Plaza to hear wishes from children.
Sign up for our SML Insiders' Newsletter to have details on these and other great SML events sent straight to your inbox.

10. House Hunting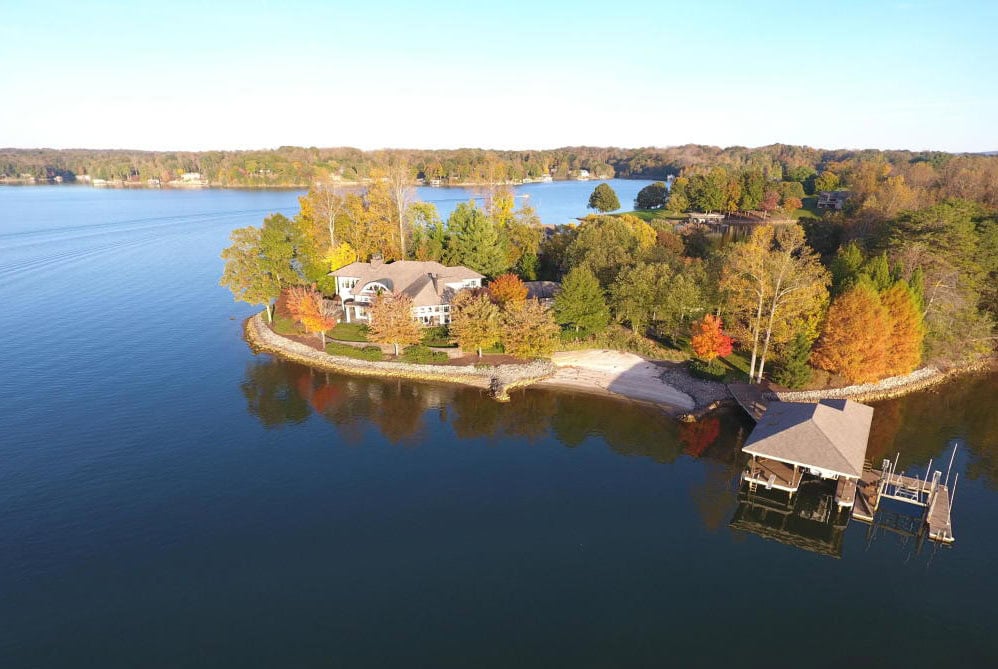 If you're looking to invest in property at Smith Mountain Lake, fall is an optimal time to explore real estate here. Area agents are winding down from the frantic pace of summer and happy to show you what's available for sale.
From starter condos to multi-million dollar mansions, there are many home and lot options to discover in the fall here. Visit our Real Estate Directory to find out more.

Start Planning Your Trip to Smith Mountain Lake!
What are you waiting for? Use these handy resources to plan your visit to Smith Mountain Lake.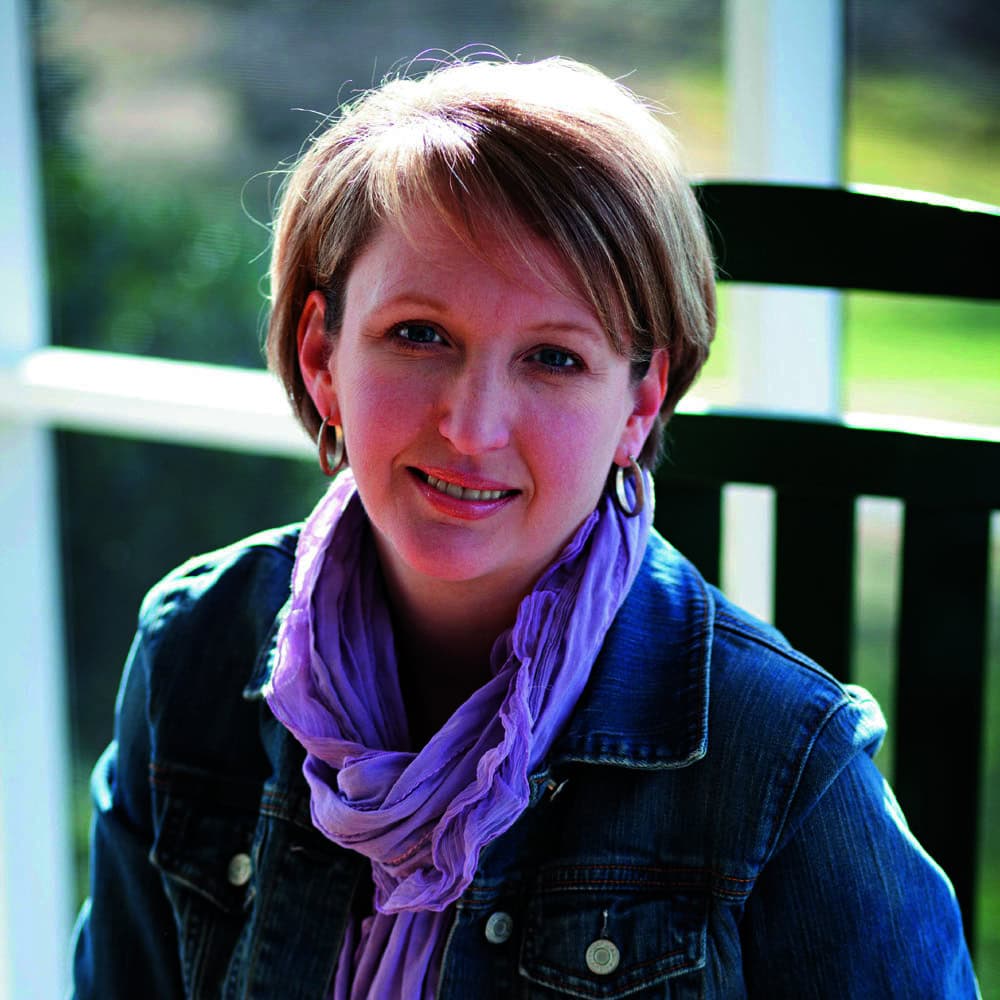 Andie Gibson
Andie has been covering Smith Mountain Lake since 2000 for a variety of publications, including Smith Mountain Laker Magazine, The Roanoker, SML Visitor and Newcomer Guide, SML HOME Magazine and Life Outside. As a partner in G&C Ventures, LLC, she oversees all content for our suite of websites, including Smith-Mountain-Lake.com and LakeLubbers.com.